Sports Balloon Games
Toss Around the Fun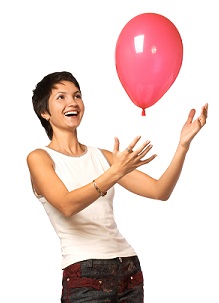 Just for the fun of it, try playing sports balloon games instead of the real one. Here is a list of some different ways you can use a balloon as a sports ball.

Games Available
Balloon Volleyball

Balloon Crab Soccer

Reverse Balloon Soccer

Balloon Table Tennis

Balloon Baseball

Tennis with a Twist

American Balloon Football

Balloon Hockey

Balloon Miniature Golf

Balloon Dodge Ball



If you haven't already checked out some of our other balloon games, the best place to get them all is the Balloon Game Index. And if you are looking for a few balloon safety tips, you will find them on our Relay Races page because many of the relay games use a balloon.
---
Go from Sports Balloon Games to Party Games Index