Halloween Scavenger Hunts
Halloween Scavenger Hunts are great to play at any halloween party. The hunts you find here are good for kids, teens and adults alike.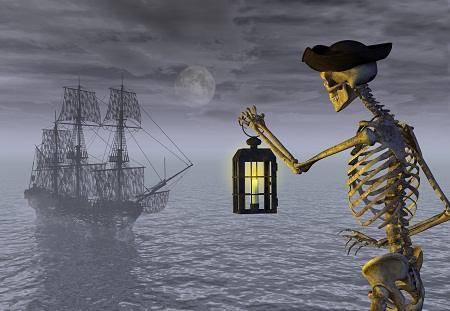 Games Available
Simple Halloween Hunt List
Graveyard Scavenger Hunt

Instead of using just the lists that have a Halloween theme, try throwing a Costume Party and then going out and doing the Video Scavenger Hunt. The first video camera scavenger hunt party I hosted, or even attended for that matter, was also a Halloween Party.
So the tasks we had to perform were that much funnier in costume. I can still see in my mind's eye my husband, dressed in a hospital gown, asking a complete stranger to do his best Elvis Presley impression for the camera! He must have picked just the right "victim" because this guy totally got into character and even started talking about how he had been abducted by aliens and this is what accounted for his long absense from earth.

You may think this game is not for the shy or reserved amongst your friends, but believe me, you never know what your friends and family can and will do to win a game. And the added bonus is they get to show their stuff in front of a camera. There are several more situations that are just more fun while playing in costume.

Use the list provided as a good start. Then add more stuff to the list to custom make the game for your own family, friends and circumstances.
For the more adventureous, try using the Graveyard Scavenger Hunt List. This one requires all the team players to be IN a graveyard finishing their list. Fun one to play really late at night, like at the witching hour! IF you play this one, make sure you know the rules of the cemetary and maybe check to see if your city has a curfew. We don't recommend breaking any rules. And remember to be safe, no matter which hunt your group chooses.
Comments, Variations and Stories
Do you have a great story about playing a game listed on this site? Are there variations of the game you would like to share? Tell us!