Planning a Baby Shower
Sample Plan Provided
---
Planning a baby shower is as easy as following this plan. This one can be used as is, or as a guide for your own. Simply change out the games, favors, decorations or any other element to suit your own style. Planning a baby shower couldn't get much easier since all the work has been done for you here.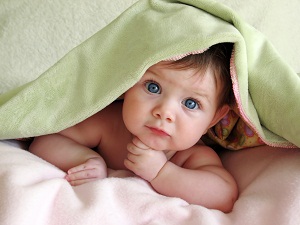 Overview:
Planning a aby shower is easy by using this classic plan. If you are new to hosting baby showers, I am happy to offer you this plan. If you have hosted several, you will still find something you could incorporate in your next celebration of the new arrival!


Creative Invitation:
Attach a wooden clothes pin to the printed invitation. Inside should have a paragraph similar to this:


"If your want to play the clothesline game, please bring a small, unwrapped gift item to the baby shower to place on a clothesline for the newborn or mommy.


The gift item does not have to be clothing, but should be able to stay nicely by using the clothes pin on this invitation to attach.


Put on your thinking caps as there will be a prize awarded for the most creative gift hanging on our clothesline!"


Then remember to hang an empty clothesline as part of the decorations.

If you like this idea, I have created a Baby Shower Invitation you may use for this purpose. Just print it out and fold it in fours. Include the clothes pin in the envelope or hand deliver to the invited guests.


Planning a baby shower invitation variation: If you want to take this a step further, simply print out the clothesline game information alone. Then write the party information such as date, time and place on TWO clothes pins. Then attach the two pins to the card. Planning a baby shower invitation using these elements is really simple.


Guest Book:
Either purchase a simple journal with blank pages, or make one with a binder you decorate yourself. When the guests arrive, tell them that they each get ONE page to write a suggestion for the new mom. It doesn't have to fill the whole page. Then after the baby shower, put a picture or two from the baby shower on each page of the guest book and turn it into a memory book.


Menu Suggestions:
Planning a baby shower menu has already been done for you. Choose from two different menu suggestions.

The Seafood Menu has three recipes:
Crab Dip
Bacon Wrapped Scallops
Shrimp Stacks

This link will take you to the Baby Shower Seafood Menu

The Salad Menu includes:
Ramen Salad
Pasta Salad
Quinoa Grape Salad

This link will take you to the Baby Shower Salad Menu

What is a party without the punch! You will find 9 different recipes to choose from on our Baby Shower Punch Recipe page.
Party Games:
It is my opinion that you can't throw a baby shower without games! And planning a baby shower game using our list takes the headache out of the task. All the thinking has been done for you here. You need at least two or three.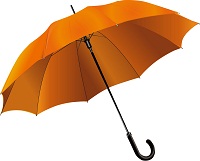 After all, games are my specialty. So may I suggest the following four baby shower party games to be used in any combination with this plan:

Guess the Ingredients

Baby Word Scramble

Safety Pins and Rice

Sketch a Baby



You may also browse our entire collection of Baby Shower Party Games which features more games such as these:


Baby Bingo

Baby Animal Names

Baby Shower Candy Bar


Decoration Ideas:
1. Secure an empty clothesline to a wall or between two chairs. Either fill it yourself, or let the guests, as noted in the invitation idea, fill it for you.
2. Make a diaper cake and decorate with ribbon and baby toys.
3. Create a baby sock rose centerpiece.
4. Float one or two rubber duckies in the punch bowl.


If you are interested in any of these choices and need some instruction, this link will take you to Baby Shower Decorations.
Party Favors:
1. Purchase 5 oz. baby bottles, small candies and ribbon. Glue a pink or blue ribbon at the base of the lid. Fill the bottle with the small candies such as M&M's, Skittles or Jelly Bellies.


2. Purchase blue or pink plastic spoons, ribbon, Hershey's kisses, and some tulle fabric. Place one kiss on the spoon head, wrap with a square of tulle fabric and tie off with ribbon at the spoon neck. Attach a small note to the bow that reads, "A great big thanks and a spoonful of kisses, (Name of Mommy) wants to give you the best of all her wishes!


3. Baby Booties that are made from styrofoam cups are the cutest ever! Check out this link for instructions: Creative Baby Shower Ideas

4. Purchase chocolate bars. Print your own cover to re-wrap the chocolate bar and make it personal. Or you could just buy Custom Candy Bar Warppers.

Ahead of Time: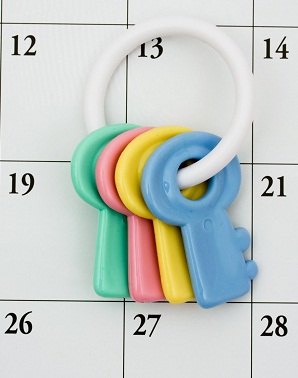 Start planning a baby shower at least 3 weeks in advance
1. Choose the elements of this plan you will be using.

2. Make a shopping list of everything you need. Be sure to review your invitation, decoration, food, punch, games and favor choices to make a complete list. Carry this list with you and purchase items as convenient.

3. Order the party favors if not making these by hand.

2 weeks in advance
1. Create and deliver the invitations.

2. Continue finding the items from your shopping list.

One week in advance
1.Make Diaper Cake.

2. Create Baby Sock Rose centerpiece.

3.Print Baby Word Scramble game.

4. Print game instructions for other games you may have chosen.

5. Make the party favors if doing these by hand.

The Day Before
1. Prepare any appetizers that can be stored and still stay fresh.

2. Prepare the Safety Pin and Rice game bowl.
Day of Baby Shower:
Prior to Party
1. Decorate the home

2. Finish the menu items and make the punch

3. If playing Guess the Ingredients, take out the garbage that contains some of the used containers of ingredients

4. Place the Guest book by the entrance with a bowl of extra clothes pins if necessary


Party Time!
1. Greet Guests and explain the guest book

2. Let guests hand gift items on the clothesline

3. Have appetizers and punch available. Explain the Guess the Ingredient game

4. Gather guests

5. Play Baby Word Scramble and announce the winner

6. Play Sketch a Baby and announce the winner

7. Play Safety Pin and Rice - let the other guests who are not taking a turn finish their Guess the Ingredient card until everyone has had a turn at Safety Pin and Rice, then announce the winner

8. Score Guess the Ingredient and announce winner

9. Open Gifts

10. Serve dessert

11. Pass out party favors


I had a great time planning a baby shower online for you! I hope you have a great time throwing the party!!

If you live in the Greater Seattle Area and would like help planning your next event of any size, you may contact me through Palmer Events.
---
Go from Planning a Baby Shower to Party Games Index
Comments, Variations and Stories
Do you have a great story about playing a game listed on this site? Are there variations of the game you would like to share? Tell us!